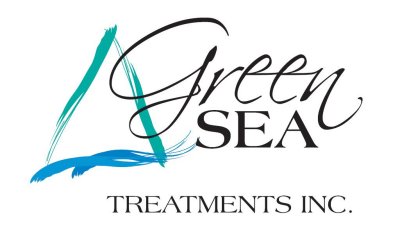 Local Phone:(250)217-7707

&nbsp
&nbsp
&nbsp
&nbsp
&nbsp
&nbsp
&nbsp
&nbsp
CLEANING
CANVAS
SAIL
AWNINGS





All cleaning products are Federally Certified Environmental Choice products. Our washing process is non-mechanical, with a light rinsing process.

Dry storage is available.

Personal pick-up and drop-offs to and from vessels can be arranged in the Greater Victoria area and Vancouver Island.

Cleaning requires 5 - 7 business days. Rush orders can be arranged.

Please call for any additional information required.










---
CANVAS

Cleaning and Repair





All canvas cleaning and mold treatment products are federally certified 'environmental choice'.
Greensea treatments do not use chlorinated bleach in any of their cleaning or mold treatments as chlorinated bleach can be corrosive and can damage threads on canvas products.
100% botanical actives
Non-toxic to humans and aquatic life
Readily biodegradable


Upon receiving the canvas, we will lay it out for inspection and area measurments.
Next we treat it with a mold eliminator,then treat it with a dirt and stain release product.
The canvas is then placed in our none advasive, warm water tank at 97-100oF for a predetermined dwell time.
The canvas is then rinsed, suspended and fan dryed.

RE-Treating Sunbrella* Fabric

Sunbrella fabrics are treated with a fluorocarbon finish, which enhances water repellency. This finish is designed to last for several years, but must be replenished after a thorough cleaning. Based on test results,Glen Raven recommends 303 High Tech Fabric GuardTM as the preferred re-treatment product for Sunbrella fabrics. Fabrics should be re-treated after thorough cleaning or after five years of use. Two coats are recomended.

Canvas repairs


Re-stitching
Window and Zipper replacments
Fasteners




Return to top







---
SAILS

Cleaning and Repair





No Chlorinated Bleach used
We clean Dacron and laminates
We can remove unsightly dirt, rust, mildew, salt, and other contaminants that can damage sails, effect their performance, and reduce their longevity.


We have had great success with removal of:

Algae
black mold
mold spore
exhaust residue (diesel stoves, aircraft)


We have had some success with removal of:
crab and fish residue left by our friendly otter
bottom paints scuffed onto sails

Some airborne pollutants on older Dacron sails cannot completely be removed




Return to top






---
AWNINGS
Cleaning and Repair
Return to top
---